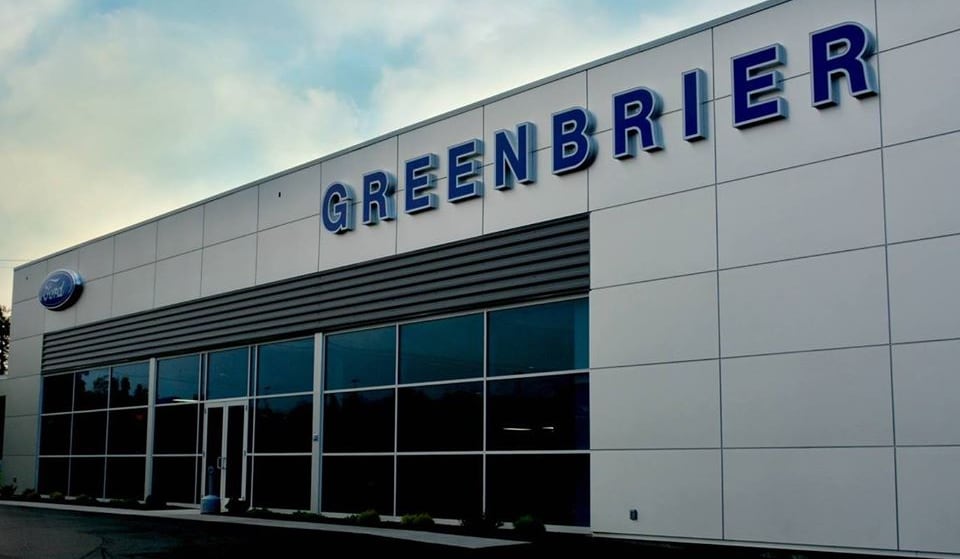 When you're shopping for a new or used car in Lewisburg, West Virginia, Greenbrier Ford is here for you. We're proud to be the premier Ford dealership in the southwest WV region, connecting buyers from White Sulphur Springs, Alderson, Ronceverte, and other surrounding communities with their next vehicle. This is what Greenbrier Ford offers that other dealerships don't.
Great selection and prices
Greenbrier Ford offers a huge selection of new and used Ford cars, trucks, and SUVs, so you can find the right model for your family at an affordable price. Whether you want the powerful, best-selling Ford F-150 or the spacious, tech-filled Escape, we have a brand-new or low-mileage option for you.
Browse our inventory online and use our digital car-shopping tools to find the Ford that's best for your family. Call 888-275-7591 for your no-obligation price quote.
Convenient location
No matter where you live, Greenbrier Ford is a quick, direct drive from your home. We're located along the intersection of I-64. Route 219,and Route 60. So whichever direction you're coming from, you'll find our dealership on Seneca Trail. We would like to meet you in person and help you with your car ownership needs, so check our department hours to see when we're open.
Experts in sales, maintenance, and parts installation
We pride ourselves on our up-to-date, thorough knowledge of Ford vehicles. So whether you're buying a brand-new Ford Ranger or accessorizing your Ford Mustang, the teams at Greenbrier Ford can answer all your questions. We know the brand we sell, and we can identify and fix performance problems that other service garages can't.
Whether you're ready to test-drive a new Ford or service the one you already own, contact Greenbrier Ford. Our sales and service teams are available and eager to assist you, as our commitment to customer service is second to none.